Maximize Sales and Customer Satisfaction with these Expert Suggestions
Gone are the days of registers and cash boxes! The modern digital age has thrust us into a streamlined method of paying for goods and services that don't include traditional payment structures. As new and improved purchasing processes continue to emerge, IMS remains on the cutting edge of the latest updates in information technology and eCommerce products.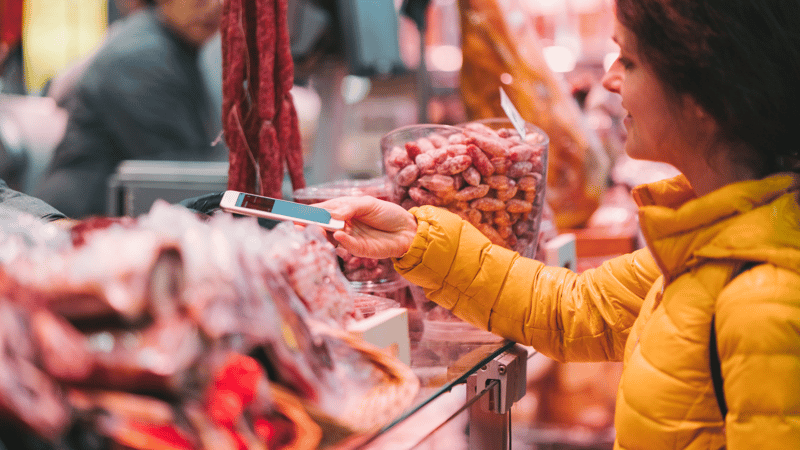 What's a mobile POS System?
In short, mobile POS systems allow consumers to make purchases virtually everywhere using a wireless connection. For example, when you make a cashless purchase at a food truck, food truck owners won't use a bulky, stationary cash register for sales. Instead, they will use a mobile POS system. Mobile POS systems take up significantly less space in cramped settings such as a food truck and quicken the checkout process and provide a safe alternative to cash.
What are the benefits of mobile POS payments at farmers markets?
Utilizing mobile payments at a farmer's market provides many of the same advantages as it would in our food truck example. Apart from speeding up checkout, they simplify record-keeping, are more secure than cash, and make the payment experience more enjoyable for both the merchant and the buyer.
Streamlined Payment Process

A modern POS solution helps business owners complete purchases faster than ever with quick and seamless operation.

Better Customer Experience

A mobile payment system simplifies checkout, allowing an improved customer experience with your brand. This positive experience makes them more likely to return to your next farmers market appearance.

More Secure Than Cash

Carrying around cash and change can be dangerous, especially if you've had a successful market day. Switching to a cashless POS gives owners peace of mind.

Convenient for Both Buyer and Seller

One unquestionable advantage to a mobile payment solution is the convenience of sale on behalf of both parties. The merchant and the consumer will benefit from an efficient purchase procedure.

Simplified Record Keeping

With our innovative merchandising

analysis tools

, IMS can help you easily keep track of financial records and live data.

Compact, Lightweight Design
Farmers markets tend to be crowded events with little wiggle room, so sales space needs to be optimized. A mobile POS station can free up room for products, marketing materials, or other necessary features at your farmers market booth.
What are the best POS System options for a Philadelphia area farmers market?
Eastern Pennsylvania, in general, has a thriving farmers market scene - nearly every prominent neighborhood in Philadelphia hosts these markets vending a variety of artisan products, including fresh fruits, vegetables, bread, and meats. There are greater than fifty farmers markets in the Philadelphia and South Jersey area alone.
Although a handful of these farmers markets operate year-round, seasonal weather is an important consideration when planning for farmers market sales.
How do I select the best mobile payment method for my business?
As the eCommerce world continues to evolve, business owners must adapt to constant changes and improvements to retail technology. Considering the rapid evolution of the IT industry, leaders will likely have to reassess this decision process when significant advancements occur.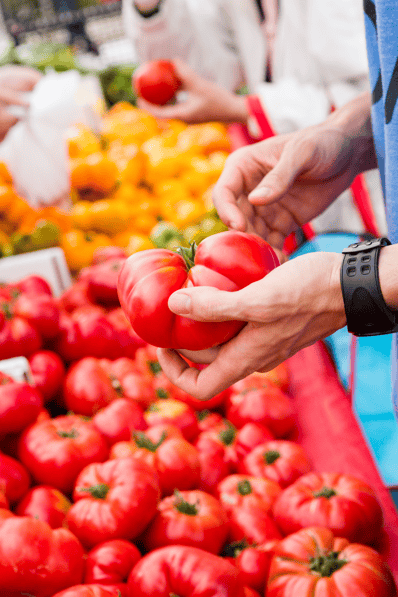 With all the mobile payment options, you may be overwhelmed with deciding on the right POS service provider for your customers. Allow IMS to simplify this process with the following list of actions to take before selecting the best method for your business.
Reevaluate and specify your business goals.
Weigh unique security requirements and risks.
Embark on an ideal customer journey.
Reflect on your pricing.
Consider hardware and software requirements.
Define your location and distance coverage.
Evaluate an ongoing need for customer support.
Consult the skilled professionals at IMS.
Who can I contact to help implement mobile POS devices for my business?
Contact the skilled professionals at IMS for mobile payment advice and equipment installation if you're looking for a suitable mobile payment solution. Show your customers that you value their time and money with a simplified purchase system for your next local farmers market appearance.