Streamline Sports Snack Sales With Sensible POS Solutions
​​Since the onset of the pandemic, sports fans are desperate to get back into stadiums and arenas. In fact, 85% of people who used to attend regular live events pre-COVID are nostalgic for stadium food. This statistic suggests that operations managers should focus on creating the ideal food and beverage POS system experience for the returning fans.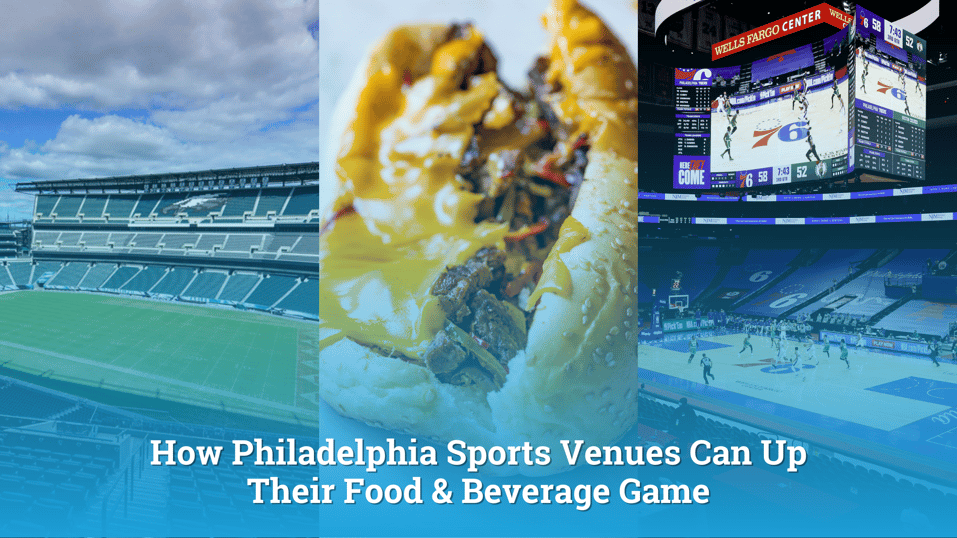 How Point of Sale Shapes the Stadium Experience
From concessions to souvenirs, purchase potential is incredibly high at sports venues. Including the cost of tickets, transportation, and food and drinks, sports fans shelled out $56 billion dollars attending sporting events in 2017 alone.
When it comes to food and beverages, customers hope for a quick and convenient checkout process. No one wants to wait while an outdated stadium POS buffers. We exist in an era of inflated prices and overcrowding. Consumers are reliant on a flawless purchase experience to make the cost (and often long waiting time in line) worthwhile.
Needless to say, no one wants to spend their time at their favorite team's game waiting in a queue for food or drinks. To streamline this process, many stadiums have implemented time-saving programs. They allow fans to order concessions ahead, or get them delivered right to their seats. Grab-and-go-type options like those seen at airports have also become popular in sports venues.
"The days of bellying up to the hot dog stand are over." - Pittsburgh Penguins CEO David Morehouse
To achieve peak efficiency, merchants must use an effective and practical POS solution. Managing operations is a breeze with a professional and portable point of sale machine. This way, service workers can focus on what really matters - the customer.
Essential Elements of a Successful Concession Stand
The ideal consumer experience is reliant on many factors. What do sports fans value in a stadium food and beverage purchase?
Optimized Concession Point of Sale
Relevant, Desirable Menu Choices
Easy-Access Condiments and Add-ons
Trained, Cooperative Team Members
Clear Communication
Live, Real-Time Menu Updates
Efficient Inventory Management System
Mobile & Modernized Concession Point of Sale Solution Options
IMS offers advanced, industry-leading POS products and services to ensure fully-mobile, efficient business practices. The concession and hospitality industries in particular can benefit greatly from a modern POS solution from the expert technicians at IMS.
eMobile POS
The eMobile POS system comes equipped with several advantages. IMS expertly leverages the capabilities of this POS food ordering system:
Fully Integrated
Offline Store & Forward Mode
Live Menu Changes
Powerful and Portable
In a bustling industry reliant on speed and flexibility, our eMobile POS is the ideal solution for sports venue concessions.
IMS Complete Venue
Enable a seamless customer experience with our completed integrated systems solution. IMS Complete Venue is the best stadium solution on the market, boasting advanced features such as:
Cross-System Fan Engagement Opportunities
Incremental Revenue and Margin Dollars
Real-time Enterprise Cross System Intelligence and Insights
Fully Integrated Technology
This cohesive model includes capabilities like ticket bundling, reward systems, data warehouse tools, and contactless payments. Unifying the purchase process further engages fans, thus improving their area experience.
Retail Pro & SAP Business One
Streamline all key business operations with our SAP Business One ERP Integration. With this innovative retail solution, any snack stand has the potential to:
Extend your Back-of-House Operational Capabilities
Benefit from Two World Class Retail Solutions
Seamlessly Manage Enterprise Operations, POS, and Accounting
Don't continue to waste valuable time using outdated management tactics. This brilliant innovation can turn any business owner into a retail pro!
IMS Provides Philadelphia Stadiums With Innovative, Portable POS Solutions
Sports venue and stadium concessions rely on fast, convenient purchase methods and effective management tactics. Food and beverage POS systems rely on practicality. Contact IMS today to discuss how our integrated and mobile point of sale solutions can elevate your Philadelphia venue's food and beverage experience.