A Food & Beverage POS Built for Your Requirements, Not Ours
Today's hospitality environment demands speed, flexibility, and uptime. Customer engagement, interaction, and service mandate system requirements that are independent and user-friendly.
International Micro's POS offering, eMobile POS food, and beverage (F&B) solution is built-in native iOS, Android, or Windows technology language, allowing complete customization, promotional flexibility, and reporting for real-time decision making and customer engagement.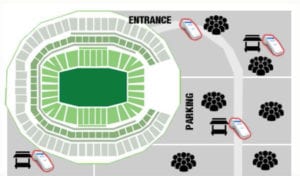 The venue is packed, it's the biggest event of the year and you want to maximize your retail potential.
Pop-up kiosks and in-line ordering generate buzz, sales, and are a convenient way for customers to get what they want.
---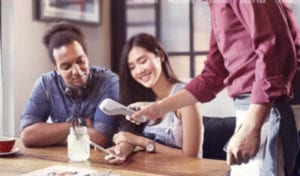 Friday night, it's date night, you're fully staffed and there is a waiting list at your restaurant. Turn tables faster!
Take orders before your customers are seated.
Allow table-side payments, instead of waiting for a waitress to return.
---
The PAX Device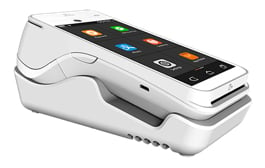 We're accustomed to the best user experience with our mobile phones. Sleek design, intuitive interface, convenience and
portability.
The PAX A920 has a wide range of advanced connectivity options, as well as inbuilt NFC contactless, electronic signature capture, and massive amounts of memory to enable exceptionally fast processing of applications
A920
Android Mobile Terminal
Illuminated Card Reader Slot
PCI PTS 5.x SRED
5-Inch HD Touch Display
4G + WiFi + Bluetooth
5-Volt Charging Port
Powerful 5250mAh Li-ion Battery
Elegant Back Lighting
Inbuilt Printer
Inbuilt Cameras Docking Station (optional)
Accept every payment. Leverage every sale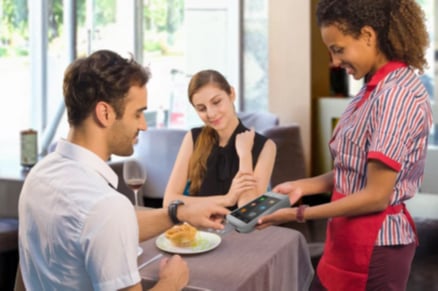 Whether you are in retail, hospitality, public services, or entertainment, eMobile PAX has your ideal payment solution
CCC / CE / FCC I PCI PTS 5.x I NSICC I EMV L1 & L2 I Visa payWave
MasterCard Contactless I MasterCard TQM I Amex ExpressPay
Discover D-PAS I ATEX I etc.
Exceptional Performance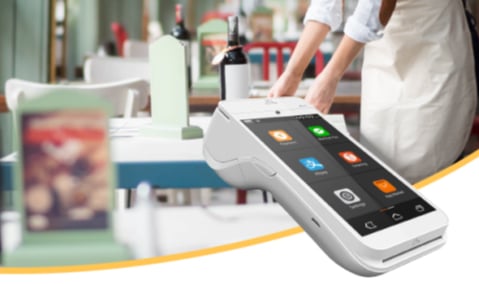 Dual cameras, 1D & 2D Code Scanning
4G / 3G / 2G / WiFi / Bluetooth
Flexible and secure platform
High capacity Li-ion battery
Illuminated card reader slot
5-Volt charging port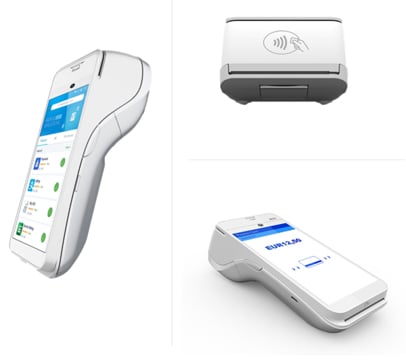 Multimedia Performance
Large 5-inch capacitive color touchscreen
Supports electronic signature capture
Super resolution 1280 x 720 pixels
Sleek & fashionable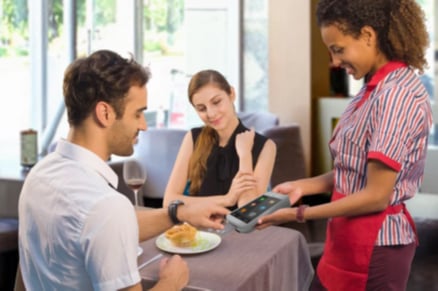 Unprecedented Security
EMV Payments
Ultra-Safe security processor
Supports RSA, AES, 3DES
PCI PTS 5.x Certified
NFC contactless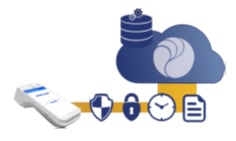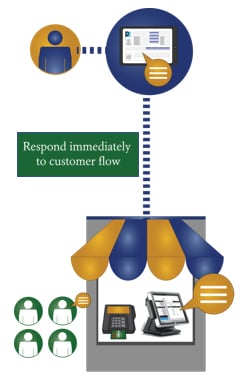 Enhance the Experience
Your Customers Demand More. eMobile POS Delivers
The channel may vary – stadium environment, large scale entertainment destination, or international quick-serve restaurant chain – but customer demands remain constant. Individualization, customization, and right-now responsiveness are the new normal.
eMobile POS delivers with multiple formats including:
Concessions
Quick Serve
Multi-Meal
In-seat Ordering
Self-Ordering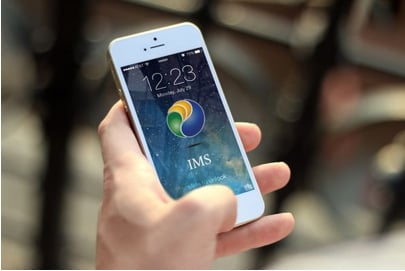 A Technology Platform for Today and Tomorrow
An F&B System Built For Speed, Operational Performance, and Customization
Mobile, tablets, in-seat service, and kiosks. Channels are more numerous and complex than ever. But your technology platform need not add to that complexity. eMobile POS deploys an elegantly simple and innovative technology that encourages scalability and integration to numerous, disparate systems.
eMobile POS also utilizes:
Wi-Fi Network connection
Data Network connection (cell plan)
Promotional & Rewards Flexibility With STADIS
eMobile POS offers Loyalty and promotions functionality for customized marketing and communication.
Paired with the STADIS integration, these robust functions allow Marketing to create real-time, in event promotions and price changes for the entire organization, or for just one terminal.

Built with Integration in Mind
One of the primary reasons IMS supports eMobile POS is the like-minded approach to selecting best-of-breed technologies and solutions driven by business requirements, not system limitations. To that end, eMobile offers numerous interface options including:
Full Access Web services API
Customizable Plug-ins
Direct Database connection
Import/Export of CSV,XML files/li>
TCP/IP connection
And more…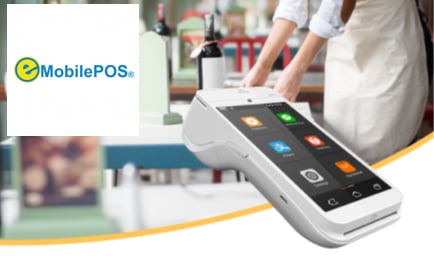 Check out an eMobile PAX POS today
An IMS demo can be arranged by calling us today at
1-800-882-0627 or
Sales-marketing@ims-pos.com
More info at:
http://www.ims-pos.com/products/emobile-pos/