"Integrating data from every store, channel, and device so you get one complete view of what's happening in your enterprise."
---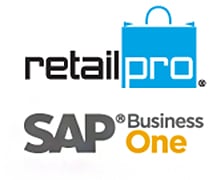 With Retail Pro's integration to SAP Business One, you get a
seamless end-to-end retail management solution
that provides control and a real-time review of
operations.
Make faster decisions with:
• Complete operational visibility and control
• Accurate real-time reporting and analytics
• End-to-end business automation
• Access to critical data – anytime, anywhere
---
Your Guide through the New Retail Landscape
At IMS, we are pleased to offer a smooth integration between Retail Pro POS and SAP Business One ERP software. You can rely on our experience, with over two decades of software integration, to handle any size project.
---
Have Retail Pro but You Need ERP Capabilities?
About SAP Business One: An affordable, business management solution designed specifically for growing small to midsized businesses. From financials and accounting to raw materials inventory and warehouse management, all your key business areas are integrated to provide clear visibility into your entire business.
Trusted around the world, SAP Business One
Scalable, proven solution available on-premise and in the cloud
Leverage information to reach new customers and drive profitable growth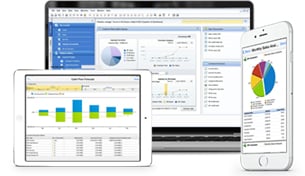 Some Key Features
Financial Management
Accounting
Fixed Asset Management
Financial Reporting & Analysis
Controlling
Banking / Reconciliation
Purchasing
Warehousing / Transportation
Get a robust solution at a cost-effective price, SAP Business One is not a scaled down version of SAP.
---
Have SAP but you Need a Best-In-Class Retail Solution?
About Retail Pro POS: Whether on a mobile or desktop device, you get secure, permissions-based access to all the powerful Retail Pro capabilities. Gain greater efficiency on the sales floor across all your locations with features like customer and transaction lookup, pending transactions, gift card balance check, multiple currencies, customer tax assignments and rebates, and inventory transfers.
IMS is the world leader of Retail Pro installations in stadiums and arenas
Retail Pro is the leading retail POS software installed in North American major league stadiums
20+ years of experience in more than 128 countries, representing 18 languages, over 54K locations and over 159K Retail Pro POS installations
---
Connect Retail & SAP with IMS's SAP Business One Integration
Automate Merchandise Planning and Forecasting
Integrate Head of Office Operations
Omni-channel
Fully Customizable Interface and Workflows
Custom Features for Retail-Specific Requirements
Real-Time Reporting
---
A System for Success
If you're already using SAP Business One, or thinking about it, and need a world-class retail solution, give IMS a call.
We will walk you through the process and educate you on the best way to integrate an ERP solution. We believe that today's retail landscape presents challenges and opportunities like never before. You need a technical partner with the experience to understand your technical options in the new retail landscape, how they affect your business, and how to take advantage of them.