Now, more than ever, businesses are adapting to new industry standards, payment processing methods, and POS solutions. Perhaps this statement rings truest for the food and beverage industry, which has dealt with massive shifts in the form of payment processing, online orders, and third-party food delivery services. eMobilePOS is designed to meet these changes head-on.
Streamlining the F&B Industry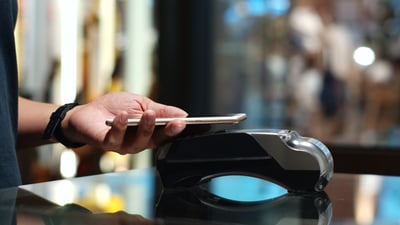 The first thing we always ask restaurants, kiosks, and other vendors is: What do you want to accomplish? Some are looking to speed up payment processing, while others may be looking to improve customer experience or assist wait staff. Long lines may ultimately cause businesses to lose potential sales, while an inability to accept mobile orders or quickly process credit cards can negatively affect the customer experience. Today's hospitality environment demands speed, flexibility, and real-time adjustments. These standards are reflected within eMobilePOS' ability to facilitate contactless payments and create a truly cashier-less experience. Furthermore, eMobilePOS allows customers to directly download and leverage Tupyx, a customer-facing app that allows users to create their own orders. Tupyx can help cut down labor costs, implement a unique customer experience, and even speed up order processing.
Scalable F&B Solutions
Built-in native iOS and Android, the eMobilePOS solution offers live data analysis, mobile payment processing, e-signature capture, table-side ordering, complete inventory control capabilities, and the ability to implement live menu adjustments and price changes. It allows managers and decision-makers to leverage live sales data and implement an informed strategy. Is eMobilePOS right for your business? Let's examine some key features of eMobile.
Benefits of eMobilePOS:
Enable Seamless Operations with Offline Mode and Credit Card Processing 'Store & Forward' Capabilities



Picture this. The place is sold out. Customers are everywhere, and inventory is moving faster than ever before. It's looking like a record sales day. Then the power goes out. If your payment processing or POS solutions are dependent on an external power source and a live network connection, it could ultimately result in your business ringing zero sales or relying solely on cash. In 2020, more customers than ever are utilizing cards and mobile payments; losing power or network could result in a catastrophic loss of sales. eMobilePOS comes complete with a unique offline mode that allows transactions at the point of sale without using external power. Dynamic 'Store and Forward' capabilities allow temporary credit card authorizations, storing the information until the network is back online, and then sending the transaction data for processing. This functionality is ideally suited for those high-volume environments where possible downtime could be disastrous.
Empower your Wait Staff
Implement table-side ordering and payment processing using eMobilePOS and a PAX handheld device. With eMobilePOS, you can equip wait staff with an easily accessible menu, complete with live updates and price changes, in order to pull information quickly and improve the customer experience. eMobilePOS also provides servers with the ability to ring up sales and track orders, all from the convenience and mobility of the PAX device.
Improve the Checkout Process
A customer's experience at the register is their final impression of a brand and service. Slow payment processing, unequipped wait staff, long lines and checkout difficulties ultimately sour the experience for a customer. Running on hardware compact enough to fit any checkout counter, eMobilePOS expedites the checkout process and can take on additional transactional duties when lines grow long. Use eMobilePOS and eMobilePOS Kiosk modules to improve the checkout experience. Create a completely cashier-less checkout, or leverage integrated apps, such as Tupyx, to streamline orders and ensure you're set up to process all types of securely integrated payments.
Manage Inventory from Anywhere
The majority of F&B systems integrate with a 3rd party F&B inventory control system. However, this calls for integration management, and maintenance, and can even lead to significant incremental costs. eMobilePOS has a robust, full-feature F&B inventory management module to eliminate these shortcomings. Furthermore, the ability to monitor inventory and conduct cycle counts from anywhere saves associates time, especially when it comes to end-of-day data entry. Other functionality like live price adjustments, markdowns, and automatic purchase orders, can help facilitate real-time adjustments for decision-makers. Meanwhile, menu adjustments, location-to-location transfers, and recipe cost management, all ensure a robust yet simple, streamlined inventory management process.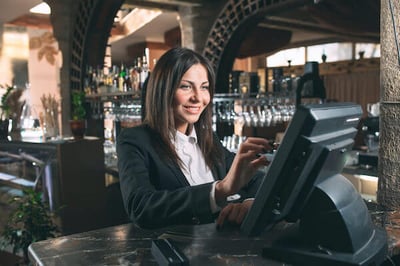 Streamline your F&B Business
IMS takes a custom, data-based approach to every client we work with. Our team leverages years of expertise to implement a custom strategy for your business, creating an optimized payment processing workflow, cohesive inventory management system, and empowered wait staff. Our eMobilePOS software is designed to keep your business running efficiently and effectively, while our support team leverages live data to ensure your operations are always at full tilt; even outside 'normal business hours.' Reach out today, and let's talk about how we can bring value to your F&B operation.